February 10th, 2004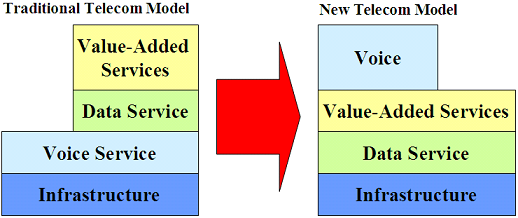 I been thinking about something Joi told me over lunch last week: "Power company is making tons of money off data center".
Power is something we take for granted. We assumed it is there whenever we need it. We don't even factor it in our network design. Yet, in a discussion of Internet business model, here, the most boring of all business is making money from the Internet!
Now, many smart people has already said how Internet is going to be like power, about how Internet is going to be ubitquous, always on and anywhere. No doubt about the trend, but that's not what's interest me.
I been thinking about vertical integration vs horizontal layering and what's that means for businesses and consumers. I am also thinking about the effect of such fundamental changes. And most important of all, I been thinking what the telecommunication industry can learn from the power industry.
Read the rest of this entry »