March 24th, 2005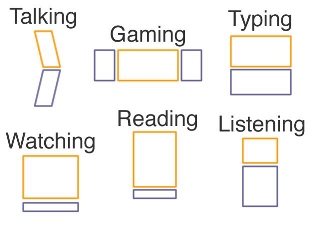 Russell has a very good article about all the different mobile gadget form factors. I like the diagram he has particularly as it is a fairly good summary of all the form factors we seen so far.
We already see devices that 'transform' itself to multiple form factors. For example, the Motolora MPx or Nokia Communicator that can either be Talking or Typing to the even more extreme Zaurus which can be Typing, Reading, Watching & Listening. (Damn no talking yet!)
As we see more function convergence, I expect we will see more and more of such 'transformable' devices. How cool!