November 9th, 2004
Bob Shaw (from ITU) just did some presentation in Africa (focus on ENUM). But more importantly, I like what he said on Network Technology Shift, which is very similar to what I blog about last year.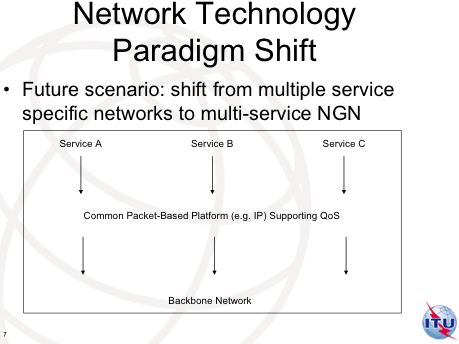 ITU-T Definition of NGN (Feb 2004)
A Next Generation Network (NGN) is a packetbased network able to provide services including Telecommunication Services and able to make use of multiple broadband, QoS-enabled transport technologies and in which service-related functions are independent from underlying transport-related technologies. It offers unrestricted access by users to different service providers. It supports generalized mobility which will allow consistent and ubiquitous provision of services to users.
Anyone who still thinks ITU is clueless please raise your hand?