November 10th, 2006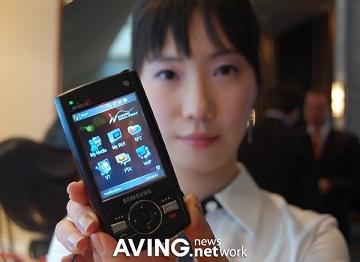 Just read on Crunch Gear that Samsung is showing off their WiBRO Mobile Phone.
But the one which everyone talking about (and has being waiting for since June) is the one below: Samsung SPH-P9000.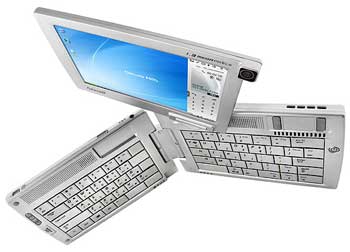 It is really more of a PDA with a fold-out keyboard. Beside the interesting form-factor, it support EV-DO as well as WiBRO* (Tech Spec).
Samsung must be working very hard to make sure they are in the running with the Sprint US$2B WiMAX project. I have no complains..it is great for the industry to see someone finally driving the CPE side of WiMAX :-)
* These days, when Samsung talks about WiBRO, it is not certain if they are referring to Korea WiBRO or the (going to be) harmonized WiBRO with Mobile WiMAX.