April 30th, 2006
Guess whats the event after Internet2?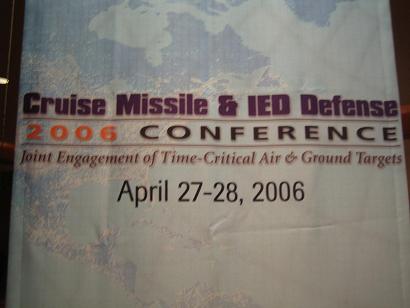 Okay, Cruise Missile is definitely out of my league :)
Anyway, this Internet2 trip for me is all about routing: How network A connect to network B when there are multiple paths, one shorter latency and another bigger pipe and unfortunately not both at the same time, and how applications deal with it. Most just give up and say MPLS which is okay but in a longer term, how do we build a network that can route packets based on different application requirements.
Of course, lets not ignore the politics of it. For example, SingAREN has multiple possible paths to APAN-JP, one direct 155mbps, another indirect 622mbps via TEIN2-SG POP, and yet another 622mbps to Taiwan then 622mbps to 622mbps to APAN-JP. Logically, the preference route would be direct, then 622mbps via TEIN2 and lastly via Taiwan. Yet somehow, we end up preferring Taiwan as a secondary route over TEIN2-SG POP.