April 24th, 2005
Okay, this maybe an old news, only found it in my email when I was clearing them out. (Sorry Bob!) – ITU has just released its new statistics on global broadband penetration as of 1 January 2005.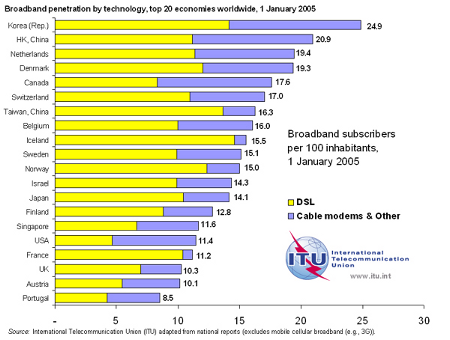 Not sure the rest of the statistic but the line for Singapore looks a bit funny – perhaps because we track per household and not per 100 inhabitants as they did but the ratio of DSL and cable is certainly not 50-50 – it is more 80-20 (DSL-Cable) the last time I looked. Maybe I should check it again.
Incidently, they managed to get their news-blog going again on dashblog after their old radio server collapsed. So remember to resubscribe to their feed again.