November 18th, 2004
Would you exchange this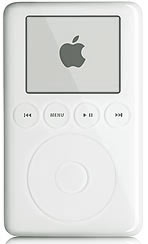 with this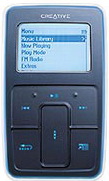 ?
Apparently, Creative think so! Called iBetter, they offering first 5 to give up their iPod with a free Zen Micro and wait, it gets better: subsequent exchanger get Zen Micro at reduced prices.
Someone in their marketing division must be smoking something really strong. I mean, gosh, they going to spend 100M USD marketing campaign on this.
Have they done any market survey with iPod owners? I might consider exchanging if my iPod breaks down…wait, hold on. No, I wont even exchange if my iPod break down. At least, my iPod looks way cooler as a decoration on my desk. If I own a Zen Micro, I would spending my time hiding it from being seen.
I have nothing against Creative. I am just amazed at their strategy lately, like the one that gives out *10* Zen Micro to the top winner of a lucky draw.
Update: Best suggestion I seen so far: Sell all 10 Zen Micro on eBay and buy a Powerbook and iPod :-)