December 30th, 2006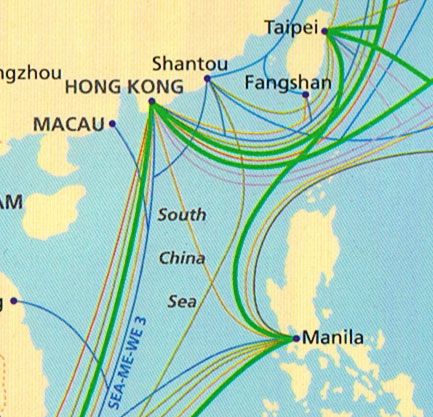 We are slowly recovering from the disaster submarine fiber cut due to the earthquake in Taiwan. It is definitely one of the worst I remember…the last time a fiber cut affect us that badly is in 1994.
First, lets clarify a few misconceptions: submarine cables are not under the seabed. It is just lay across the sea. It is only when it crosses major shipping lines and fishing zones (mostly near the coast) that it is lay (5 to 10m below) under the seabed. Therefore, it is not unusual for submarine cable to be cut, mostly due to deepsea fishing.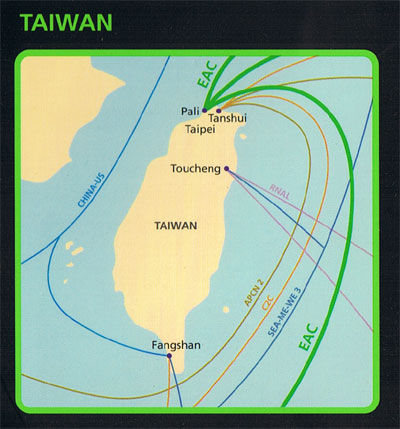 So when one submarine cable is severed, the operator generally have "restoration", either on their own (self-healing cables) or using their competitors cables. This minimized the disruption. What is unusual is that this earthquake in Taiwan sever all the major cables (see above for the fibers near Taiwan).
As far as reports goes, SeaMeWe-3, ACPN2, C2C and EAC (ANC) (link) are severed. In other words, all the major submarine cable at the same time. Under other circumstance, when SeaMeWe-3 cuts, we can fall back to APCN2 or C2C or EAC. But when all of them are cut at the sametime, there is really nothing to fall back upon.
Read the rest of this entry »