December 20th, 2009
It has been a while since I blog since moving to China. So asked my friends in Taiwan when I was there last weekend and I explained the two reasons:
(1) I am still trying to figure out what part of my work in China can I blog and which I can't. Even the fact that I met so-and-so may not be something I can put on the blog up here – culture differences.
(2) I have only been in China in-and-out for 10 years and really stayed here for a year plus. The longer I stayed in China, the less I seem to know about it. I don't like to blog about China as-if I am an expert. There are enough "China expert-bloggers" to fill that need.
Anyway, this shanzhai Macbook Air is what I bring me back for a min. It is too good not to blog about it.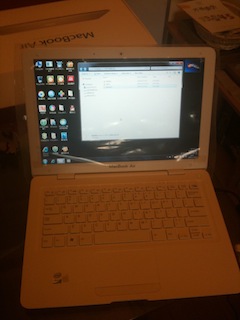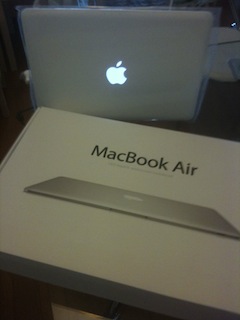 It is one of the best "shanzhai" machine I seen in China. Except for the white plastic casing, the moulding is exactly like an Macbook Air – I can use my Macbook keyboard protector and it fits perfectly. The packaging looks and feels like from Apple. There is even a remote control which actually works pretty well!
The specs is decent – N280 Atom 1.6Ghz, Intel 945M, 2GB RAM, 320GB harddisk, 4 cell batteries, win7 – what you expect from a standard netbook.