April 5th, 2007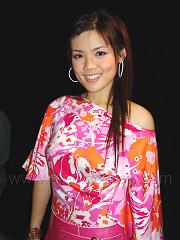 As the plane was about to land, I notice the pretty air stewardess sitting opposite me have a very interesting name. So I compliment her name, made some small talks and bid her farewell.
After my meetings, I suddenly wonder what would turn up when I google her.. Turn out she is one of the project superstar finalist in 2005, Silver Ang. That was totally unexpected.
ps: Yes, I watch very little TV.