January 17th, 2006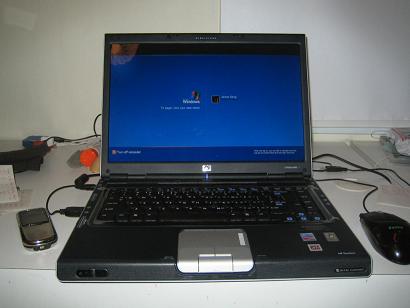 Yes, I switched back to the darkside again a few weeks ago. No, I haven't give up on my Macs but playing WoW on Powerbook for the last few months, the conclusion is: Sorry, it just didnt cut it. So alas, time to went shopping for a notebook with enough juice.
Sad to say, none of those ultra-portable notebooks from Sony, Sharp, etc have any interesting 3D card. The smallest notebook I can find that has any decent 3G is Acer Aspire 5500 that comes with ATI Raedon X700, 128mb VRAM and 14.1″ widescreen and weights 2.5kg. But for the same price, I could get HP Pavillion DV4000 that comes with ATI Raedon X700, 256mb VRAM and 15.4″ widescreen and weights 2.9kg. In the end, I decided that the 400g isn't a big difference and so I got my first HP computer. And so far, I have nothing but praise for it. Lovely machine!
Then, a week after, Acer launched their dual core notebook Aspire 5670 which comes with X14000 and 512mb hypermemory1 retailed at the same price. And Apple launched their dual core Intel-based MacBook Pro that comes X16000! :-(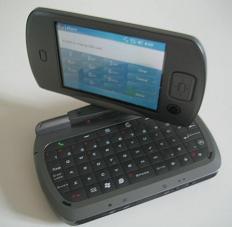 Speaking of gadget, I got to play with Dopod 900 over the weekend. Not many people heard of Dopod but their phones has been sold under various OEM brands. For example, Dopod 818 is more well-known as O2 XDA mini.
Anyway, Dopod 900 has a form factor like my Sharp Zaurus C760, a clam-shell which opens up a full keyboard and a twirling screen! Its a 3G phone with 640×480 screen and comes with build-in Wifi and a 1.3mpg camera. The specs alone makes me drool…Promising device because it could potentially replace my phone and the zaurus I carry around. I could even overcome the fact it runs Windows Mobile and not the more hackable Linux.
But sadly, Dopod 900 didn't meet my expection at all. Selling at nearly US$1,000, you will expect to have a nice finishing either like an iPod or at least Dopod 818. Instead, you get this cheapo looking grey plastic cover… I guess design is a secondary problem as the main problem is the CPU. Every keypress has a noticable delay of 500ms or more. So even simple thing like dialing to make a call is a tedious process of pressing one number, wait, then press another number, wait… I gave up playing with it after a while…didnt even try to see if I can do any SIP calls with it *sigh*
A very promising device, with a form factor I really like, but I guess I will have to wait for the next version tho. Hopefully they will fix these problems by then.
1 I was told ATI Raedon X14000 performs actually only like an X600 where as Apple X16000 is closer to X700.