May 11th, 2005
Travelling to 九寨沟 (JiuzhaiGou) really take up the whole day :P First, we have to fly to Chengdu to meet the rest of the CDNC folks.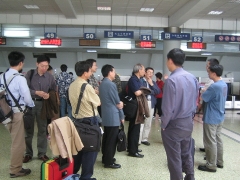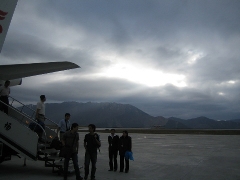 All the decision makers of .CN, .TW, .HK, .MO and .SG are here with their respective engineers. Oh man, the plane better dont crash or else it will be havoc across Asia Pacific.The flight from Chengdu to JiuZhaiGou is only 40mins but it took us another 50mins bus ride to reach 九寨天堂 (JiuZhai Paradise). And oh boy, I was stunned! No, serious – I been to all over the world so I am not easily impressed. Six Star (at least) resort in the middle of the mountain! Extremely well-design and modern (it even comes with broadband in the room)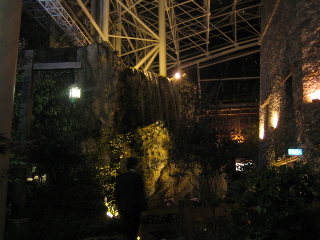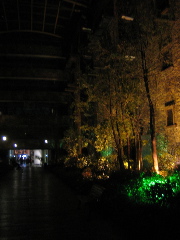 I also learnt a few interesting thing :-
1. Tibetian is the largest minority ethnic group here
2. Tibetians don't have surname
3. Tibetian get married first and then inform their parent
4. Tibetian don't eat fish (has to do with how they deal with their death)
Dinner: Tibetian of cos. Lots of mutton, and mutton and mutton. Nice but I think I need to get used to so much meat. But fun will be on-hold as we will start with our meeting tomorrow.