May 28th, 2008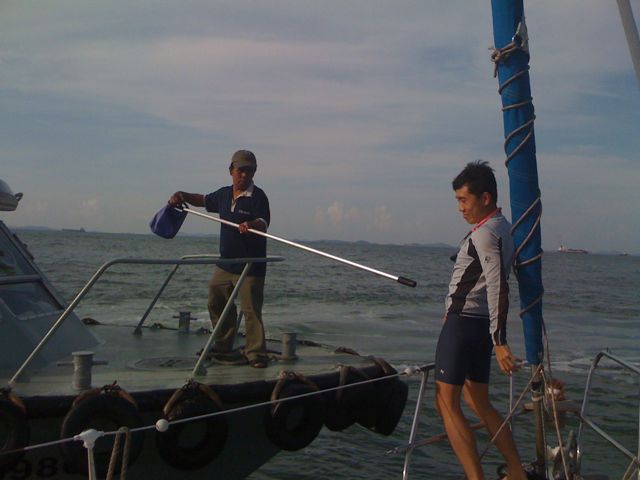 We set off on 24th early morning. We did our immigration clearance on the west side of Sentosa. We set off immediately to the east. Wind condition was bad so we were on our engine assisted sailing. Along the way, we saw a Malaysia police marine heading towards Pedra Branca, for the first time in 30 years allowed to be near there since the Malaysia now owns two (strategic) rocks. We also saw the Singapore stealth ship (I think) near there.
I done my fair bit of sailing but this is my first extended trip. The difference is like playing golf at the range and at the green – similar yet dramatically different. When you are out in the sea, no land nor ship in sight, you suddenly realised you are so insignificant. Your life is really in the hand of God, regardless of how much planning you do.
When the sunset, it sea sparkled and shimmered across the horizon, quietly, only the sound of the wind and the splashing of the waves.
Nightfall is the time to find a place to anchor, flipping through maps, wind and tide forecast and using GPS as a guide, you wonder how the heck sailors in the past did it without all the modern technologies.