May 11th, 2020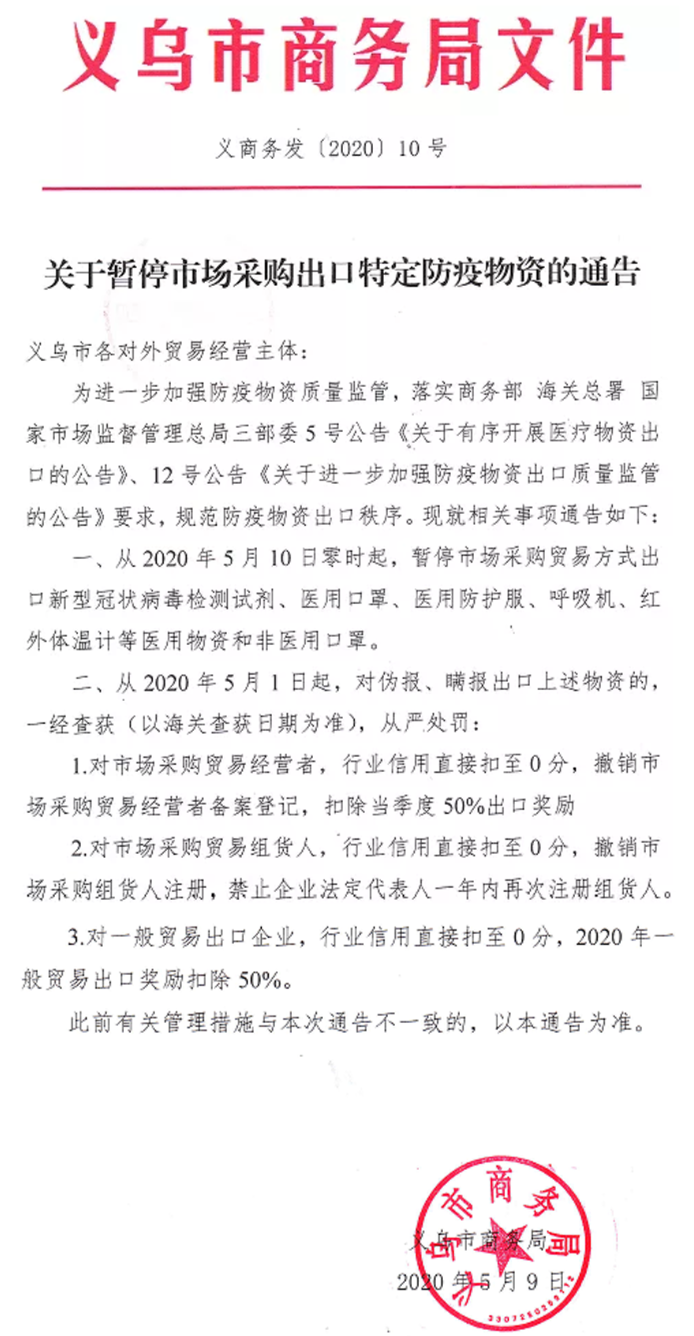 This is part of the series of posts on buying medical supply from China
Part I – Buying KN95 masks from China
Part II – Buying surgical masks from China
Part III – Buying Ventilators from China
Part IV – Medical supply from China and my role
Part V – Buying Rapid Test Kits from China
Part VI – Yiwu market shutdown for medical supply
Quick translation: As ordered by Yiwu government, Yiwu market exporters are not longer allowed to trade on medical supplies like respirators, surgical masks, gowns, ventilators, temperature guns, etc starting from May 10.
Thank goodness! It is about time! Almost all the low quality PPEs and counterfeit medical supply are exported from Yiwu market.
So when FDA announced "Certain Filtering Facepiece Respirators from China May Not Provide Adequate Respiratory Protection – Letter to Health Care Providers" on May 7, reducing the numbers of China made KN95 masks from 60+ to mere 14 factories, I was not surprised. Some of my contacts are scrambling to unwind the orders or figuring out what to do with the consignment they had.

Read the rest of this entry »