April 5th, 2020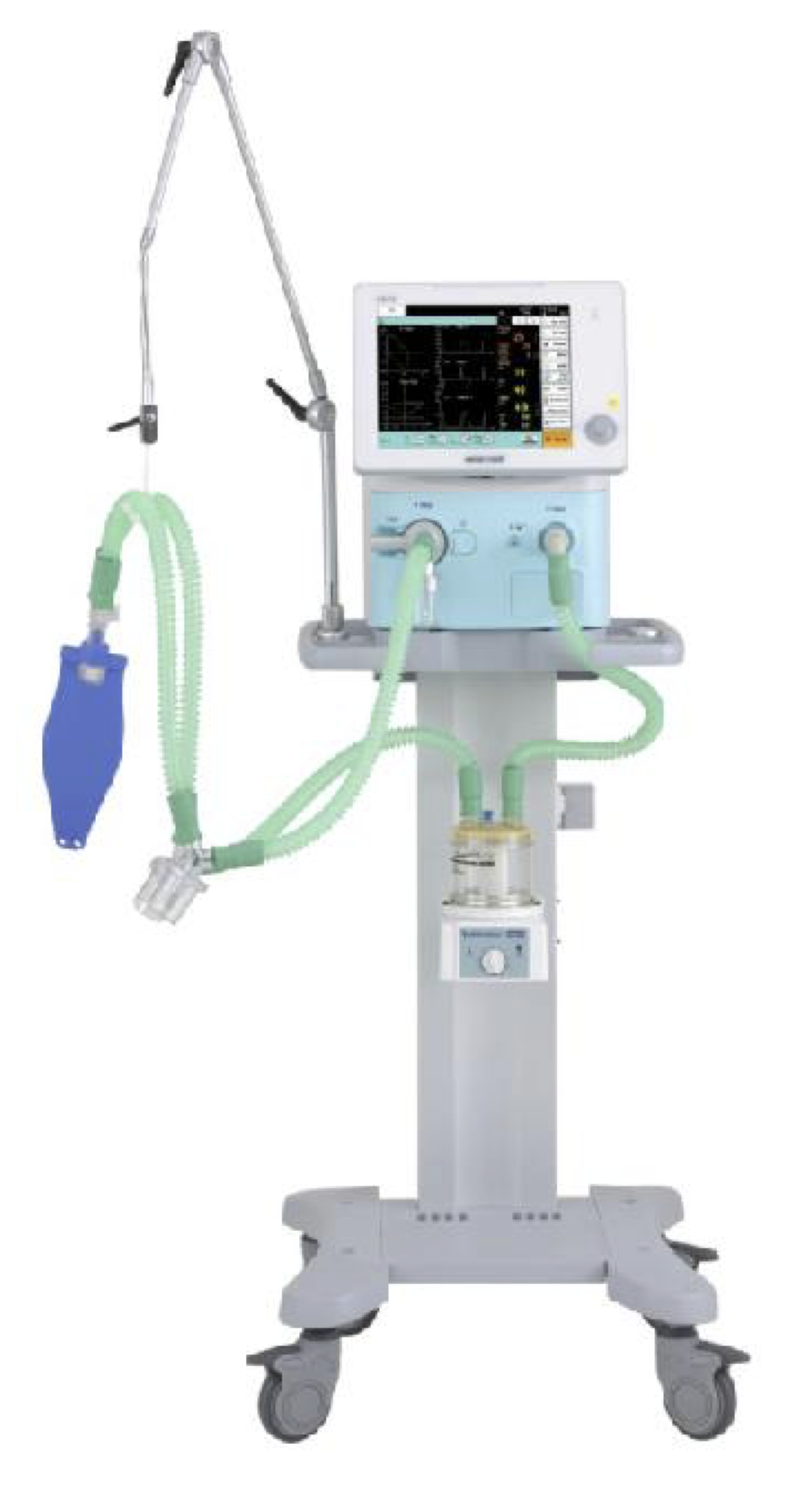 This is part of the series of posts on buying medical supply from China
Part I – Buying KN95 masks from China
Part II – Buying surgical masks from China
Part III – Buying Ventilators from China
Part IV – Medical supply from China and my role
Part V – Buying Rapid Test Kits from China
Part VI – Yiwu market shutdown for medical supply
Ventilators are in high demand. It is what helps serious patients with their breathing and keeping critical-ill alive while their lung heals on its own. I wanted to write about this a few days ago but I need to calm myself; Even now, I am both angry and sad writing this.
First, let's have some basic terminology. Ventilators come in multiple forms: Continuous Positive Airway Pressure (CPAP), BiLevel Positive Airway Pressure (BiPAP), and Auto-Titration Positive Airway Pressure, sometimes called Smart Ventilator or Auto-Mode. Ventilators also come in non-invasive and invasive mode.
Ventilators are also used in a wide scenario from mild to life-critical situations. For simplicity, let's use FDA classification – Class I, Class II and Class III for explanation.
FDA Class I ventilators are not intended for use for supporting and sustaining life. This is what people buy for their home use, for their sleeping problem. It is usually non-invasive CPAP which retails from $800 to $3,000.
FDA Class II ventilators are intended for use in hospitals for moderate and serious patients. It is usually BiPAP, usually non-invasive but also some invasive, which retails around $8,000 onwards.
FDA Class III ventilators are intended for use in ICU to sustain or support life for critical patients. It is a smart invasive ventilator and it costs $15,000 or more.
There is another non-ventilator medical equipment use to help life-critical COVID patients known as Extracorporeal Membrane Oxygenation (ECMO). It cost $120,000 onwards and they are very rare in the market right now. I only came across 1 unit of ECMO for sale. (China is not the place to source for EMCO anyway)
Based on the April 1, 2020 MOFCOM Regulation No 5, there are only 62 factories that are authorized to sell ventilators overseas. Only 7 on the list makes ICU invasive ventilators and perhaps another ten-ish do build hospital grade ventilators. The rest of them make ventilators for home use.
I am in contact with several factories that produce Shangrila 510S, VG70, Eternity SH200/SH300, AV-2000, SH-H3000A, S300/S500 etc. I am also in touch with a number of them that make hospital grade BiPAP including CAISC ACM812A, Yuwell YH830, Yamind YC-38 and also foreign brands like Resmed, Philip etc. What I am going to write is based on anecdotes and personal experience.
Factories that make ICU ventilators don't produce a lot under normal circumstances. They usually make 50-100 a week. My guess is there is no more than a few thousand ICU ventilators monthly production capacity. Many of these ventilators also require certain components that are not made in China. Thus the production capacity is even lowered. (Update Apr 9: MIIT just published a report that say China only have 2,200 invasive ventilator production a week, inline with my estimates)
To make it worse, one critical component (a kind of oxygen-sensor I was told) was hoarded by some unscrupulous insider/businessman, thus raising the cost and lowering the production further.
Obviously there is a huge backlog for these ICU ventilators. If you order from the factory today, you probably have to wait until July or later to get it.
How big is the demand? One government asked for 30,000 units. Another department wants 30,000 for emergency stockpile (and they wants one single model for all 30,000 units. Ha!). Other countries like S wants 500, I is looking for 1,000, R 1,000, S 5,000 and so on. (Update: I removed the names of the countries I am dealing with)
The lack of ventilators also gives rise to a black market for these ventilators – distributors who have existing stocks in their warehouse, would sell it to speculators. These traders would buy and sell from each other, using cash and spot price, to drive the price higher and higher. I get messages from them every hour, about how they have X model, Y units, $Z price, offer valid for 1 hour, cash-only transaction.
Under normal circumstances, a distributor who gets an ICU ventilator from the factory for $8,000 would sell it at a mark-up of $10,000 (Update Apr 6: Someone asked me about VG70 today so I am changing these numbers using VG70). By the time it is sold to hospitals overseas, they might have to pay $15,000. Today, the same ventilator would be sold directly by the factory for $30,000 (and you have to wait until June). The distributors will mark it up to $40,000 and the speculators would drive the price up to $60,000 to $90,000, spot price, cash transaction only (what you pay if you want it now).
Even in the best of time, there aren't so many ICU ventilators in the market. So during the crisis, Chinese hospitals use BiPAP non-invasive ventilators even for critical patients. Anything that helps patients to breathe more oxygen is better than none at all. A month ago, friends who asked for ICU ventilators only, now, are asking for hospital grade, non-ICU ventilators.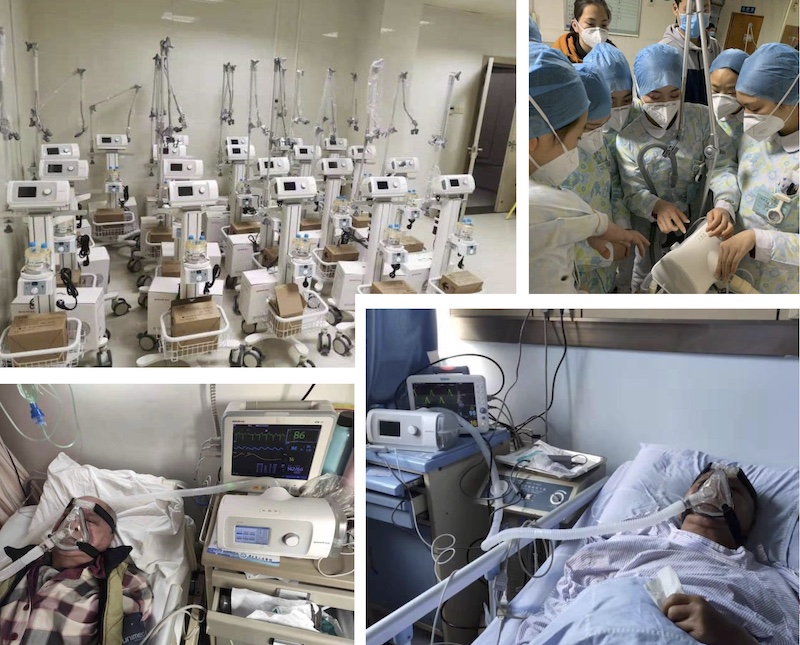 Hospital grade BiPAP non-invasive ventilators have more production capacity, but the range is huge. For example, Yuwell makes a CPAP model YH820 which looks very much like their hospital version YH830. Yuwell can produce about 5,000 of YH830 a week. China Aerospace have a subsidiary that makes ACM812A portable emergency ventilators but they only have 700 units a week.
The speculators have also moved into this market and cornered up the stocks. Yuwell YH830 used to cost $2,000 from the factory and would retail in the market for $3,500. Today, it will cost $6,000 from the factory if you want it in May and $3,500 if you can wait until June. In the black market, the speculators ask as much as $30,000, but they have 100/200/500 units in stock now. You just have to pay cash on spot for them.
I am particularly sad and angry with the speculators and hoarders in the market. They not only hoarded these equipment that can save lives, they are making it harder for poorer countries to afford it. Many of them would wait outside the factory everyday waiting to buy any stocks the factories were willing to sell them. Free-market capitalism at its very worst.
I also got into exchanges with friends who got angry when I quoted such outrageous prices – they think I am price gouging or worse. On one hand, I know people need these ventilators, whatever the cost, but on the other hand, I am not sure I want to help these speculators to make these ridiculous money. Anyway, I have decided not to deal with the speculators at this moment. Instead, if there is a need, I will focus on working with the factories directly.
Note 1 : While I use the phrase FDA Class I, II and III to refer to these different types of ventilators, not all of them actually have FDA approval. Most of them have (China) CFDA and (Europe) CE approval only.
Note 2 : I am not a doctor so I am not in a position to recommend which model for your needs. But Aeonmed VG70 is the most requested model.
Note 3 : One friend comes to me and said he like to have 20,000 of VG70 and asked me if I can get a discount from the factory. But Aeonmed barely makes 2,000 of them a month. We are in the realm beyond excess demand. We would be lucky if the factory would allocates 200 units at 3-4 times the normal price.