April 2nd, 2020
This is part of the series of posts on buying medical supply from China
Part I – Buying KN95 masks from China
Part II – Buying surgical masks from China
Part III – Buying Ventilators from China
Part IV – Medical supply from China and my role
Part V – Buying Rapid Test Kits from China
Part VI – Yiwu market shutdown for medical supply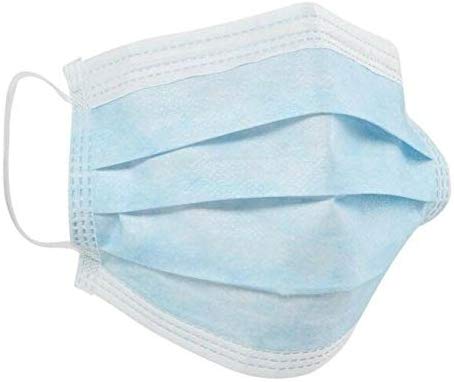 There is another cheaper mask commonly known as Surgical Mask.
Again, let's start with the standards: US ASTM F2100-11(2018), Europe EN 14683:2005, and China YY-0469-2011 and YY-0969-2013. YY/T series of standards in China are "Industry Standards" in contrast with GB series, the government approved standards.
These masks consist of three layers: the innermost layer absorbs moisture and body fluid from your mouth and nose; the middle layer blocks liquid/oil from either side, and the outermost layer is particle filtration.
TL:DR : For your own personal use, buy this mask is sufficient. It is cheap and comfortable. Ask for medical mask with YY-0969-2013 standard.
There are three types of surgical masks available in China.
1) "Surgical mask" that does not conform to any standards. It looks like any surgical mask but it is merely fakes. The three layers it comes with does nothing that it is supposed to do.
The wholesale price in China is around $0.10.
Many unscrupulous businessmen would get this and resell to the general public $1 or less a piece. Almost everyone who buy from non-legitimate sources are likely to get this.
2) "Surgical mask" that conforms to YY-0969-2013 and the factories can produce the test report.
This is technically known as 医用口罩 or Medical Mask. By FDA standard, it should be somewhere between Class I and Class II. Good for the general public, or even non-critical hospital use (e.g. receptists working in hospitals).
The wholesale price in China is $0.25 or more.
3) Surgical mask that conforms to YY-0469-2011 and the factories that can produce the test report.
This is known in Chinese as 医用外科口罩 or Medical Surgical Mask. It comes non-sterilized and sterilized. By FDA standard, it is between Class II and Class III. Hospital should be considering this masks and the sterilized version is what you need for life-critical needs. Sterilized version takes 5-10 days more to be delivered.
The wholesale price in China is $0.30 and $0.40 respectively. Same factories produce both non-sterilized and sterilized mask and so let them know before you place an order.
Bring them to hospitals would be more challenging, depending where you are. Majority of the factories can produce CE/FDA registrations but often that is not enough. For example, for hospital to buy these mask, the masks needs to have FDA Class II & III and for life-critical 510(k) pre-approval. You must talk to FDA on Emergency Use Authorizations. (And I haven't even touch on Personal Protection Equipments and other hospital supply like surgical scrubs, pants, goggles, etc yet …)
For the rest of the general public who come here and are wondering how to buy a mask for your personal use, I would recommend the medical mask YY-0969-2013. Medical grade N95/KN95 and surgical masks should be prioritized for our medical professionals.
You really don't need CDC NIOSH-approved N95 for your daily use. Yes I know you have the money and you can afford it but don't be selfish. You won't know how to wear it properly or trained to wear it for long hours..
As I mentioned in my Simple guide to Coronavirus guide, wearing a mask when you go out is to protect others from you, not the other way round. Any mask that can absorb your body fluid coming out of your mouth and nose is good enough.